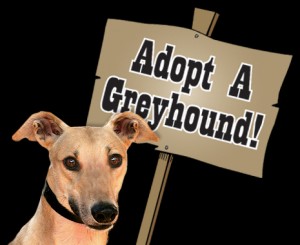 Our picnic is still happening today! The rain will be gone by noon and things should be pretty dried out by 2 pm. Please see details under "Events".
Greyhounds are among the most gentle dogs on earth. They make great pets and caring for them is quite easy when compared to other breeds.
Greyhounds do have some special needs, so please download our brief handbook and become acquainted with this unique breed.
Many Greyhounds get along with cats and other small animals in a home. Most are laid back with a calm and loving disposition. They shed very little and are quite clean, without the "doggy" smell of most canines.
Greyhounds must be kept as indoor pets and cannot be trusted off leash. But, beware; like potato chips, you'll want more than one! Come on in and browse our site to meet a fast friend…
1400 Greyhounds, and counting…